"Waiting On" Wednesday is a weekly event that spotlights upcoming releases that we're eagerly anticipating.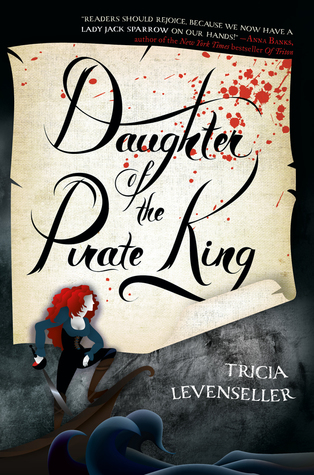 Title:
Daughter of the Pirate King
Author: Tricia Levenseller

Release Date: February 28th, 2017
A 17-year-old pirate captain intentionally allows herself to get captured by enemy pirates in this thrilling YA adventure.

Sent on a mission to retrieve an ancient hidden map—the key to a legendary treasure trove—seventeen-year-old pirate captain Alosa deliberately allows herself to be captured by her enemies, giving her the perfect opportunity to search their ship.

More than a match for the ruthless pirate crew, Alosa has only one thing standing between her and the map: her captor, the unexpectedly clever and unfairly attractive first mate, Riden. But not to worry, for Alosa has a few tricks up her sleeve, and no lone pirate can stop the Daughter of the Pirate King.

Debut author Tricia Levenseller blends action, adventure, romance, and a little bit of magic into a thrilling YA pirate tale.
I haven't really read many pirate books. This one looks so great and the best part, I don't think it is a retelling! Not that I don't love retellings, but lately it is like all new books are.