"Waiting On" Wednesday is a weekly event that spotlights upcoming releases that we're eagerly anticipating.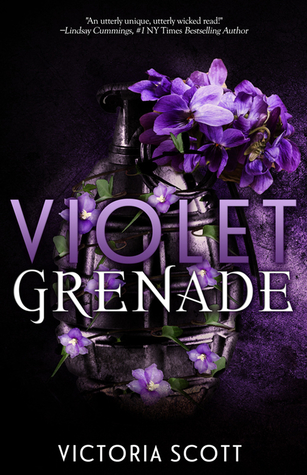 Title:
Violet Grenade
Author: Victoria Scott

Release Date: May 2nd, 2017
DOMINO: A runaway with blood on her hands.

CAIN: A silent boy about to explode.

MADAM KARINA: A woman who demands obedience.

WILSON: The one who will destroy them all.

When Madam Karina discovers Domino in an alleyway, she offers her a position inside her home for entertainers in secluded West Texas. Left with few alternatives and an agenda of her own, Domino accepts. It isn't long before she is fighting her way up the ranks to gain the madam's approval. But after suffering weeks of bullying and unearthing the madam's secrets, Domino decides to leave. It'll be harder than she thinks, though, because the madam doesn't like to lose inventory. But then, Madam Karina doesn't know about the person living inside Domino's mind.

Madam Karina doesn't know about Wilson.
Why am I waiting? The author's name says it all. I adore Victoria Scott's writing. And I could go into this not knowing anything about it and still be happy with the author.