I have actually missed this meme for about two weeks and wound up with over 20 books, but I decided to only add the books I actually got this week.
Title:
Twisted
Author:
Laurie Halse Anderson
High school senior Tyler Miller used to be the kind of guy who faded into the background—average student, average looks, average dysfunctional family. But since he got busted for doing graffiti on the school, and spent the summer doing outdoor work to pay for it, he stands out like you wouldn't believe. His new physique attracts the attention of queen bee Bethany Milbury, who just so happens to be his father's boss's daughter, the sister of his biggest enemy—and Tyler's secret crush. And that sets off a string of events and changes that have Tyler questioning his place in the school, in his family, and in the world.

In Twisted, the acclaimed Laurie Halse Anderson tackles a very controversial subject: what it means to be a man today. Fans and new readers alike will be captured by Tyler's pitch perfect, funny voice, the surprising narrative arc, and the thoughtful moral dilemmas that are at the heart of all of the author's award-winning, widely read work.
Title:
Cursed
Author:
Jennifer L. Armentrout
Dying sucks
...and high school senior Ember McWilliams knows firsthand.

After a fatal car accident, her gifted little sister brought her back. Now anything Ember touches dies. And that, well, really blows.

Ember operates on a no-touch policy with all living things--including boys. When Hayden Cromwell shows up, quoting Oscar Wilde and claiming her curse is a gift, she thinks he's a crazed cutie. But when he tells her he can help control it, she's more than interested. There's just one catch: Ember has to trust Hayden's adopted father, a man she's sure has sinister reasons for collecting children whose abilities even weird her out. However, she's willing to do anything to hold her sister's hand again. And hell, she'd also like to be able to kiss Hayden. Who wouldn't?

But when Ember learns the accident that turned her into a freak may not've been an accident at all, she's not sure who to trust. Someone wanted her dead, and the closer she gets to the truth, the closer she is to losing not only her heart, but her life.

For real this time.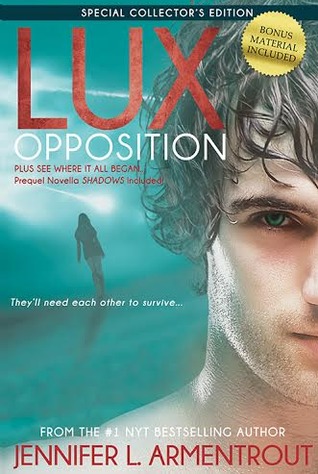 Title:
Opposition
Author:
Jennifer L. Armentrout
I am not going to add the description for this book, because it is the final book in the series and I don't want any spoilers. I did link the goodreads page in the title.
Title:
Emma
Author:
Jane Austen
Beautiful, clever, rich - and single - Emma Woodhouse is perfectly content with her life and sees no need for either love or marriage. Nothing, however, delights her more than interfering in the romantic lives of others. But when she ignores the warnings of her good friend Mr Knightley and attempts to arrange a suitable match for her protegee Harriet Smith, her carefully laid plans soon unravel and have consequences that she never expected. With its imperfect but charming heroine and its witty and subtle exploration of relationships, Emma is often seen as Jane Austen's most flawless work.

This edition includes a new chronology and additional suggestions for further reading
.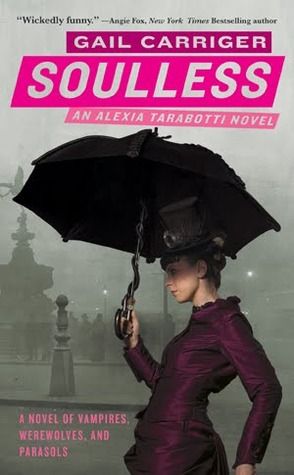 Alexia Tarabotti is laboring under a great many social tribulations.

First, she has no soul. Second, she's a spinster whose father is both Italian and dead. Third, she was rudely attacked by a vampire, breaking all standards of social etiquette.

Where to go from there? From bad to worse apparently, for Alexia accidentally kills the vampire--and then the appalling Lord Maccon (loud, messy, gorgeous, and werewolf) is sent by Queen Victoria to investigate.

With unexpected vampires appearing and expected vampires disappearing, everyone seems to believe Alexia responsible. Can she figure out what is actually happening to London's high society? Will her soulless ability to negate supernatural powers prove useful or just plain embarrassing? Finally, who is the real enemy, and do they have treacle tart?
Title:
Venom
Author:
Fiona Paul
Cassandra Caravello is one of Renaissance Venice's lucky elite: with elegant gowns, sparkling jewels, her own lady's maid, and a wealthy fiancé, she has everything a girl could desire. Yet ever since her parents' death, Cassandra has felt trapped, alone in a city of water, where the dark and labyrinthine canals whisper of escape.

When Cass stumbles upon a murdered woman—practically in her own backyard—she's drawn into a dangerous world of courtesans, killers, and secret societies. Soon, she finds herself falling for Falco, a mysterious artist with a mischievous grin... and a spectacular skill for trouble. Can Cassandra find the murderer, before he finds her? And will she stay true to her fiancé, or succumb to her uncontrollable feelings for Falco?

Beauty, love, romance, and mystery weave together in a stunning novel that's as seductive and surprising as the city of Venice itself.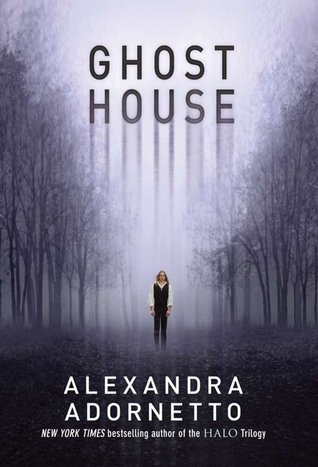 After the loss of her mother, Chloe Kennedy starts seeing the ghosts that haunted her as a young girl again. Spending time at her grandmother's country estate in the south of England is her chance to get away from her grief and the spirits that haunt her. Until she meets a mysterious stranger…

Alexander Reade is 157 years dead, with secrets darker than the lake surrounding Grange Hall and a lifelike presence that draws Chloe more strongly than any ghost before. But the bond between them awakens the vengeful spirit of Alexander's past love, Isobel. And she will stop at nothing to destroy anyone who threatens to take him from her.

To stop Isobel, Chloe must push her developing abilities to their most dangerous limits, even if it means losing Alex forever… and giving the hungry dead a chance to claim her for their own.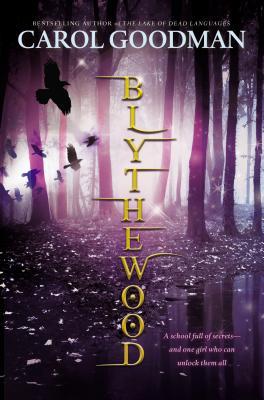 At seventeen, Avaline Hall has already buried her mother, survived a horrific factory fire, and escaped from an insane asylum. Now she's on her way to Blythewood Academy, the elite boarding school in New York's mist-shrouded Hudson Valley that her mother attended—and was expelled from. Though she's afraid her high society classmates won't accept a factory girl in their midst, Ava is desperate to unravel her family's murky past, discover the identity of the father she's never known, and perhaps finally understand her mother's abrupt suicide. She's also on the hunt for the identity of the mysterious boy who rescued her from the fire. And she suspects the answers she seeks lie at Blythewood.

But nothing could have prepared her for the dark secret of what Blythewood is, and what its students are being trained to do. Haunted by dreams of a winged boy and pursued by visions of a sinister man who breathes smoke, Ava isn't sure if she's losing her mind or getting closer to the truth. And the more rigorously Ava digs into the past, the more dangerous her present becomes.

Vivid and atmospheric, full of mystery and magic, this romantic page-turner by bestselling author Carol Goodman tells the story of a world on the brink of change and the girl who is the catalyst for it all.