So this one is going to be hard. I am really big about reading reviews and seeing people with similar bookish tastes think of a book before I pick it up. So this might not be ten. Be forwarned.
1.
The Lady's Hand by Bobbi Smith
- 221 ratings - I read this book over 10 years ago and I loved it. Yes, it was a more mature book than I should have been reading, but I have since read it as an adult and still really love it. I actually recommend it to anyone that says they are looking for a good romance book.
2. June Dreams by Katherine Applegate - 576 ratings - This is the first book in her Summer series. I actually own all the bind ups now and try to re-read them every summer, though they span over the course of years. These are some of the books that I read while in school that first got me to fall in love with reading. And I still love them to this day.
3. Slam Book Fever (Sweet Valley High #48) by Francine Pascals - 669 ratings - This one is a lot like the one above in a sense that I grew up on the SVH books. I LOVED Slam Book Fever so much that after reading it, I made one of my own. And one thing lead to another and it ended up making it's way through my 8th grade class. Due to things getting added to the book that I couldn't stop once it was out there, I actually got in a lot of trouble over this because feelings got hurt. This book was actually removed from my junior high's library after that.
4. The Case of the Disappearing Princess (The New Adventures of Mary-Kate and Ashley #9) by Lisa Eisenberg - 118 ratings - Another one from way in my past. I LOVED LOVED LOVED these books. They were the first mysteries I ever got into. My mom and I used to read them together and figure out who did it before the end. They were great. And they used to come with something related to the book, though I can't for the life of me remember what was with this one.
5. The Principles of Love by Emily Franklin - 522 ratings - Another book I fell in love with while I was in high school. This was about a girl named love. And this was before I realized series were really a thing. I knew about Harry Potter and stuff, but those advertised they had more books. This one didn't. I had no clue it was a series until I was well into my 20s. I just always thought it ended very weird.
6. Turn It Up by Inez Kelly - 1,963 ratings - Love is really a stress with this book, but I am running out of low rated books and I want to finish this list. I do remember enjoying this book and the romance, though ask me what it's about and all I remember is radio hosts.
7. The Space Between Us by Jessica Martinez - 494 ratings - This one was on my list last week too. I loved this book so very much. Not just for the romance, but for the bond of sisterhood. Yes, the main character spends most of the book angry at her sister, but its that anger most can relate to. And the younger sister, Charly, reminded me to much of my niece. It is Christian fiction, I didn't know that when I picked it up and it doesn't read like it. I really wish more people knew about this book.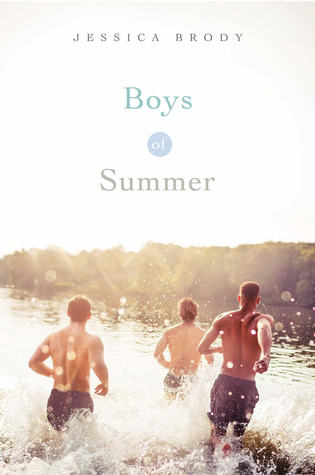 8. To Live Again by V.L. Edwards - 48 ratings - Again, stretching the word love. But I am going to make this list. So I haven't read the released version of this. I know this author and I was one of the people to read this and give her feed back on it. That was her third draft I believe, so for that I really enjoyed it.
9. Boys of Summer by Jessica Brody - 643 ratings - This one is surprising to me. Jessica Brody is a very well known author and I enjoyed this book. I am not sure why the ratings are so low, but this book is great.
10. The Finn Factor by Rachel Bailey - 840 ratings - I loved this book so much. It is a roommates to lover book and it is very well done. A lot like Christina Lauren's books.
Hey look at that, I did come up with 10!