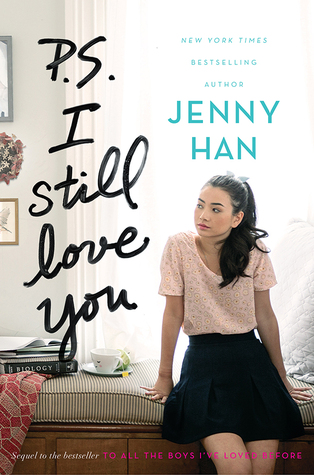 1.
Peter and Lara Jean (P.S. I Still Love You) by Jenny Han
- I adore Peter and Lara Jean. I love them through the entire series, but this book is my favorite. They are so cute together and to watch the compromise and the fact that it isn't easy, is always fun.
2. Evie and Aric (The Arcana Chronicles) by Kresley Cole - So I am a Draco/Hermione fan, so OF COURSE I am Team Death. I like Jack, but I don't like him with Evie. I actually like him with Serena. I like Death and Evie, though I will admit, I am not sure how that will work come the end of the game. I haven't read the last book in this series yet.
3. Pepper and Hunter (Foreplay) by Sophie Jordan - By far my favorite New Adult book. I read this book years ago and though I did have to look the names up, this story and these two characters have stuck with me.
4. Jemma and Ryder (Magnolia) by Kristi Cook - Another book that I read forever ago that stuck with me. This was an enemies to lovers book and it by far is one of my favorite couples. Plus, I love those names.
5. Amelia and Ezra (The Space Between Us) by Jessica Martinez- I loved these two. Not really a lot to say about them. They were fun to read about.
6. Sydney and Kyler (Frigid) by J. Lynn - I loved these two. They were friends to lovers. Each one that their own, very strong, personalities.
7. Tessa and Hardin (After) by Anna Todd - Might get some hate here. Most the time this relationship isn't healthy and he can be an asshat. But their love is true and it's nice to read that.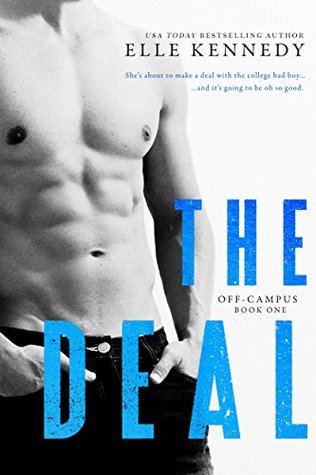 8. Nadia and Daniel (I Want It That Way) by Anna Aguirre - So all the couples from this series could have been on this list. I love Ann Aguirre's characters in her NA. (YA is a different story, but that isn't what this post is about!) For some reason I thought his name was Tyler, but apparently that is his last name. These two were cute and so much fun to read about.
9. Hannah and Garrett (The Deal) by Elle Kennedy - I don't normally like deal books, thought there are two of them on this list! Two that were done well despite a trope I find eye roll worthy. Hannah and Garrett are adorable. *Note: This book is actually free on Kindle right now.
10. Carrie and Nathan (The Turning) by Jennifer Armintrout - This isn't JLA. I always mention that when talking about this book. This author was around before JLA came on the scene I believe. I love Carrie and Nathan from the get go. They are intense and hate each other most the time. It's great.
So most of these were NA. I do like some YA couples, but none came to mind. I know I am going to see a lot of Ron/Hermione and Harry/ Ginny's and the reason those weren't on mine is because I hate them. With a burning passion. I said earlier that I was a Draco/Hermione shipper, but knew it wasn't really possible. So in the books I shipped Harry/Hermione and I kind shipped Ron/Luna.