Top Ten Upcoming Releases I'm On The Fence About
1.
I Own You One by Sophie Kinsella
- Comes out Feb. 5th 2019. Sophie Kinsella has been kind of hit and miss with me. Some of her books are amazing, others not so much so. This one sounds interesting, but I'm not sure which way she is going to take it, so it could really end up being a miss, so I am not sure if I am just going to skip it all together.
2. The Unhoneymooners by Christina Lauren - Comes out May 14th, 2019. So I am a huge Christina Lauren fan. And when I first heard about this, I automatically added it to my want to read list. Then I read the synopsis. It does sound interesting, but it also sounds like it might not be my cup of tea. I love reading about Hawaii, but weddings really aren't my thing.
3. Boyfriend for Hire by Kendall Ryan - Comes out Feb. 19th, 2019. This one sounds great. It sounds like a lot of fun, light and romantic. Problem? I am really not a fan of Kendall Ryan. I have read a couple of things by her and they always feel rushed and unfinished to me. Lacking the polished finish that a lot of authors that turn out so many books at a time seem to have. Each time I read one I promise myself I will not pick up another one.
4. No Judgements: A Novel by Meg Cabot - Comes out Sep. 24th, 2019. I know I have quite some time to figure out if I will pick this up or not. Meg Cabot was like my favorite author when I was in middle school. Avalon High was the best book ever for like months to me when I first read it. And I know she has adult books, but I haven't read any, for the same reason I am on the fence about this one. I don't want it to be like going back and reading Twilight as an adult. I remember how much I loved it when I was young, but now it is kind of a train wreck. I like the way Meg Cabot is in my memory and I don't want that to change by reading something by her and I don't like. But on the other hand, it sounds really good.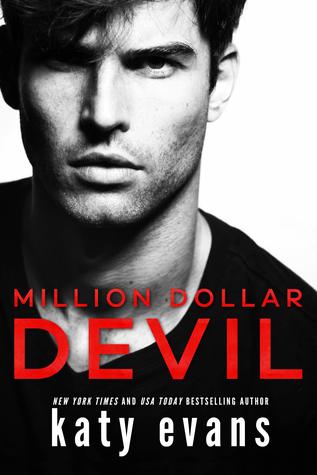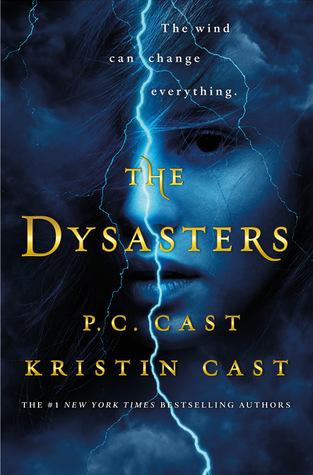 5. Million Dollar Devil by Katy Evans - Comes out May 28th, 2019. So this sounds good, but kind of bad at the same time. The story itself could be really fun to read, but it could also be really easily messed up. I haven't read this author before and have heard mixed things about her.
6. Fix Her Up by Tessa Bailey - Comes out June 11th, 2019. Okay, so the name could be better. I haven't even heard of this author, so I looked through her books. It seems she writes a lot of steamier romance and this looks to be more light and fluffy. Where authors can be both, just most the time it isn't done well. It sounds cute though.
7. The Dysasters by P.C. Cast and Kristen Cast-Comes out Feb. 26th 2019. So like everyone else, I read The House of Night books as a teenager. First couple were great, but they got to be ridiculous and not enjoyable. I did try another book by P.C. Cast and didn't enjoy it. This one sounds cool, but the authors have me iffy.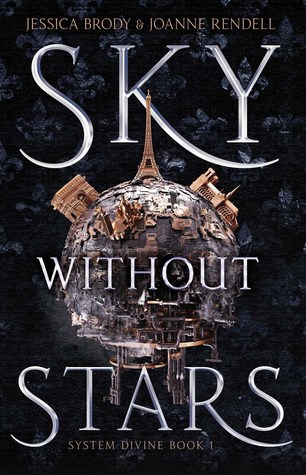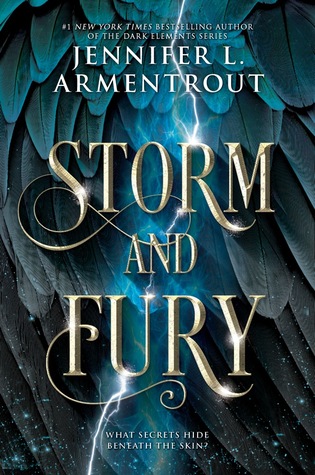 8. Shot by Laurie Halse Anderson - Comes out March 12th, 2019. I use to read Laurie Halse Anderson ALL the time. Wintergirls will always be my favorite. Speak comes in short second. This one sounds awesome, a lot like Speak as a matter of fact. This one hits home for me pretty big, though, and those aren't feelings I like to kick up. I already know I most likely will not be picking up this book, but I am glad she wrote it.
9. Sky Without Stars by Jessica Brody - Comes out April 2nd. Okay, don't hate me. I love Brody's writing and this cover is beautiful. This is a re imaging of Les Miserables, which I have never read and doesn't look the least bit interesting to me. Sorry.
10. Storm and Fury by Jennifer L. Armentrout - Comes out June 11th, 2019. She just puts out so many books! Yes, this book sounds great, but it also sounds like it might suck too. we will see.