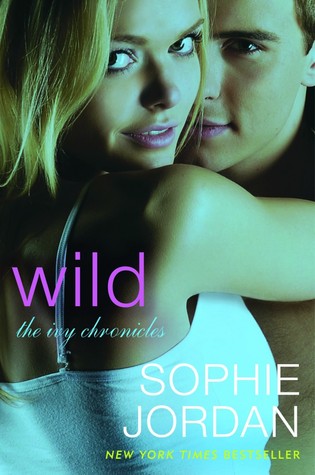 Title:
Wild
Author: Sophie Jordan
Months after her boyfriend dumped her, Georgia can still hear the insults he hurled at her. Boring. Predictable. Tame. Tired of feeling bad, she's ready to change her image, and go a little wild. What better way to prove her ex wrong than a hot night of sexual adventure at the secret campus kink club?

In the shadowy den of the kink club, she unexpectedly runs into Logan Mulvaney, her friend's little brother. A player extraordinaire too hot for his own good, he may be younger, but the guy is light years ahead when it comes to sexual experience. Now he's telling her to go home—"good girls" don't belong here!

Georgia is tired of having others define her. She's going to teach Logan a lesson he won't forget—one white hot, mind-wrecking kiss . . . that leads to another . . . and another . . . and. . . . Realizing she's way in over her head, Georgia runs.

Only Logan won't let her go. Everywhere she goes he's there, making her want every inch of him. Making her forget who she is. Who he is. And just how wrong they are for each other.
Georgia is tired of being boring and plain. Her last boyfriend had called her predictable and tame. In an attempt to change her image, she goes out with her friend to a kink club. Something Georgia would never be caught dead in normally. That is where she sees her best friend's boyfriend's little brother Logan. Actually, she sees way more of him than she ever dreamed of, considering he is having a threesome on a stage. He follows her out of the club and they wind up making out. Georgia is well aware that he is still in high school and tries to stay away, but Logan might be just what she needs to put some wild in her life.
So Sophie Jordan is an auto buy author for me. I have read her NA and her YA and I love all of them. Her writing still is phenomenal and I love her characters. In Foreplay I don't really recall Logan or Georgia very much, but I am really glad we got to get to know both of them in this book. I didn't think anyone could knock Reece from my number 1 NA guy spot, but Logan sure did. The story wasn't like most NA, which was very refreshing. And I was very happy to see Reece and Pepper in this book as well. As for the plot, it was good. I loved how Jordan interlaced Logan and Reece's relationship with their father to show the readers how they differ, that way the reader could make their own opinion of the man. Which, I can't see any opinion of him being good.
The only real problem I had with this book was Georgia sometimes got on my nerves. She went back and forth about her feelings for Logan, and I get it, I do. He is in high school, but either leave him alone or go for it. There was too much of the book taken up by her trying to decide what to do. And the cover wasn't my favorite in the series, but there isn't anything she could have done about that. But seriously, why is it green?
Overall, I am giving this a 4.5/5. I loved this book. It will be a re-read for me. I would recommend this to anyone that is looking for a good New Adult book. I wouldn't suggest it for your first NA, because it doesn't quite follow suit in how most NAs do.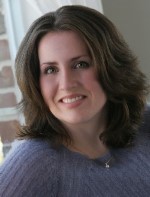 Find Sophie Jodran online:
Buy Wild online: