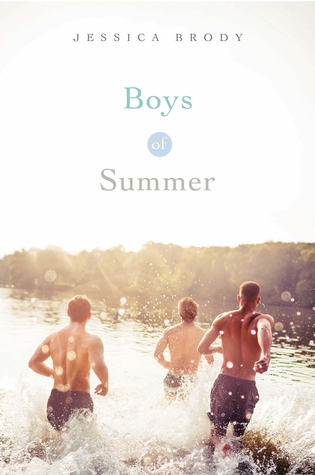 Title:
Boys of Summer
Author: Jessica Brody
Publisher: Simon Pulse
Best friends since they were kids, Grayson, Mike, and Ian were hoping for another epic summer on "The Locks", filled with clam bakes, bonfires, and late-night swims in the ocean.

But that was before Ian's dad never returned home from his last deployment. Before Mike had to take on more responsibility in order to help provide for his family. Before Grayson's accident left him with an injured throwing arm and an uncertain future.

It's clear this summer on the island is shaping up to be very different from those Grayson, Mike, and Ian have come to rely on. And when the sacred code of dating a friend's sister or ex is broken, it will push their friendship to the absolute limit, testing their loyalties in a way that could either break them—or save them.
Mike, Ian, and Grayson have been friends since they were children. Grayson and Mike's family came to "The Locks" for vacation during the summer, whereas Mike was a local. Every other summer have been filled with girls, drinking, and Crusade of Kings. This summer will be a bit different. Because this summer each boy is dealing with inner turmoil. Ian just lost his father, Mike has to help his family pay the bills by taking on two jobs, and Grayson is hiding an injury that can ruin his entire future. We follow each boy this summer as they deal with each problem. Grayson begins to date Mike's on again and off again girlfriend, Harper while Mike is still planning on moving to New York with her. Their friendship will be put through some grueling tests.
This book was nothing like I was expecting. I expected there to be a rape somewhere in here and maybe a "shocking" death. I am happy to say, the surprises in here were actually surprises and not expected. Brody didn't follow the pattern and it was a refreshing read. I also liked that there was an African- American lead. I don't see that much in YA contemp and it was nice. Also, though we do see a teen dealing with some kind of death in these books, I feel like this book nailed it. I lost my mother when I was sixteen and this book hit home with Ian for me. All that he was feeling, I remember feeling that way. His actions, his words, his thoughts. He was by far my favorite character in this book, but they were all very well rounded. And the twins! OMG, I loved the twins! You felt as if they were actually real and you could actually know them. With that said, it helped the story flow.
As for my dislikes, I can't say I have many. I do feel like she could have shown the realtionship with Mike and his father a bit more. I really did enjoy those moments in the book. I would have also liked an epilogue, too. Maybe like a year later, just so I could know that they turned out all right or didn't for that matter. Just needed a bit more closure.
Overall, I am giving this book a 4/5. I would recommend this book to anyone that is looking for a good beach read, or for a good read at all.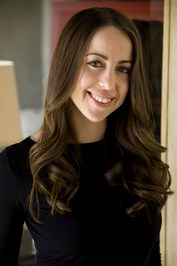 Find Jessica Brody online:
Buy Boys of Summer online: