Not very many. Christmas is coming up, so I try not to get a lot of books for myself around this time of year.
When Tate Collins meets airline pilot Miles Archer, she knows it isn't love at first sight. They wouldn't even go so far as to consider themselves friends. The only thing Tate and Miles have in common is an undeniable mutual attraction. Once their desires are out in the open, they realize they have the perfect set-up. He doesn't want love, she doesn't have time for love, so that just leaves the sex. Their arrangement could be surprisingly seamless, as long as Tate can stick to the only two rules Miles has for her.

Never ask about the past.
Don't expect a future.

They think they can handle it, but realize almost immediately they can't handle it at all.

Hearts get infiltrated.
Promises get broken.
Rules get shattered.
Love gets ugly.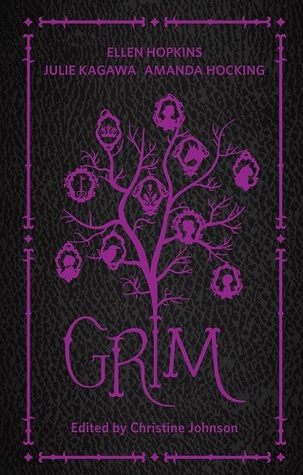 Title:
Grim
Author:
Various
Inspired by classic fairy tales, but with a dark and sinister twist, Grim contains short stories from some of the best voices in young adult literature today:

Ellen Hopkins
Amanda Hocking
Julie Kagawa
Claudia Gray
Rachel Hawkins
Kimberly Derting
Myra McEntire
Malinda Lo
Sarah Rees-Brennan
Jackson Pearce
Christine Johnson
Jeri Smith Ready
Shaun David Hutchinson
Saundra Mitchell
Sonia Gensler
Tessa Gratton
Jon Skrovon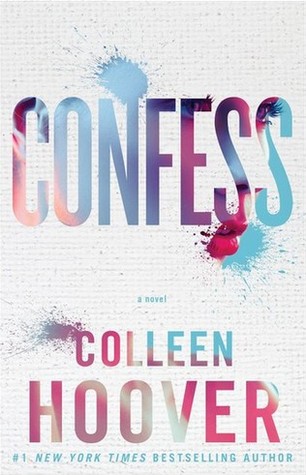 Title:
Confess
Author:
Colleen Hoover
Auburn Reed has her entire life mapped out. Her goals are in sight and there's no room for mistakes. But when she walks into a Dallas art studio in search of a job, she doesn't expect to find a deep attraction to the enigmatic artist who works there, Owen Gentry.

For once, Auburn takes a risk and puts her heart in control, only to discover Owen is keeping major secrets from coming out. The magnitude of his past threatens to destroy everything important to Auburn, and the only way to get her life back on track is to cut Owen out of it.

The last thing Owen wants is to lose Auburn, but he can't seem to convince her that truth is sometimes as subjective as art. All he would have to do to save their relationship is confess. But in this case, the confession could be much more destructive than the actual sin
Title: After We Fell
Author: Anna Tood
This is the third book in the series, so I will not be putting the summary or the link to this book here.