They killed me. They healed me. They changed me.

Sure, the life of a graduate student wasn't exactly glamorous, but I was doing fine until Chicago's vampires announced their existence to the world. When a rogue vampire attacked me, I was lucky he only got a sip. Another bloodsucker scared him off and decided the best way to save my life was to make me the walking undead.

Now I've traded sweating over my thesis for learning to fit in at a Hyde Park mansion full of vamps loyal to Ethan "Lord o' the Manor" Sullivan. Of course, as a tall, green-eyed,
four-hundred-year-old vampire, he has centuries' worth of charm, but unfortunately he expects my gratitude—and servitude. Right…

But someone's out to get me. Is it the rogue vampire who bit me? A vamp from a rival House? An angry mob bearing torches?

My initiation into Chicago's nightlife may be the first skirmish in a war—and there will be blood.
The breathtaking first novel in New York Times best selling author Gena Showalter's new paranormal romance series, Otherworld Assassins, featuring a black ops agent who is captured and enslaved…and the beautiful deaf girl who holds the key to his salvation…

THE SWEETEST TEMPTATION…

Black ops agent Solomon Judah awakens caged and bound in a twisted zoo where otherworlders are the main attraction. Vika Lukas, the owner's daughter, is tasked with Solo's care and feeding. The monster inside him yearns to kill her on sight, even though she holds the key to his escape. But the human side of him realizes the beautiful deaf girl is more than she seems—she's his.

THE ULTIMATE PRICE…

Vika endures the captives' taunts and loathing, hoping to keep them alive even if she can't free them. Only, Solo is different—he protects her. But as hostility turns to forbidden romance, his feelings for her will be used against him…and he'll be put to a killer test.
Rebellion has a price.

The lacy gold mapped her entire body. A finely wrought filigree of stars, vines, flowers, butterflies, ancient symbols and words ran from her feet, up her legs, over her narrow waist, spanned her chest and finished down her arms to the tips of her fingers.

Born into a life of secrets and service, Chrysabelle's body bears the telltale marks of a comarré—a special race of humans bred to feed vampire nobility. When her patron is murdered, she becomes the prime suspect, which sends her running into the mortal world...and into the arms of Malkolm, an outcast vampire cursed to kill every being from whom he drinks.

Now, Chrysabelle and Malkolm must work together to stop a plot to merge the mortal and supernatural worlds. If they fail, a chaos unlike anything anyone has ever seen will threaten to reign.
It'a been a helluva week for Betsy Taylor. First, she loses her job. Then, to top things off, she's killed in a car accident. But what really bites (besides waking up in the morgue dressed in a pink suit and cheap shoes courtesy of her stepmother) is that she can't seem to stay dead. Every night she rises with a horrible craving for blood. She's not taking too well to a liquid diet.

Worst of all, her new friends have the ridiculous idea that Betsy is the prophesied vampire queen, and they want her help in overthrowing the most obnoxious, power-hungry vampire in five centuries - a badly dressed Bela Lugosi wannabe, natch. Frankly, Betsy couldn't care less about vamp politics, but they have a powerful weapon of persuasion: designer shoes. How can any self-respecting girl say no? But a collection of Ferragamos isn't the only temptation for Betsy. It's just a lot safer than the scrumptious Sinclair - a seductive bloodsucker whose sexy gaze seems as dangerous as a stake through the heart...
When a plane crash strands thirteen teen beauty contestants on a mysterious island, they struggle to survive, to get along with one another, to combat the island's other diabolical occupants, and to learn their dance numbers in case they are rescued in time for the competition.Written by Libba Bray, the hilarious, sensational, Printz Award-winning author of A Great and Terrible Beauty and Going Bovine. The result is a novel that will make you laugh, make you think, and make you never see beauty the same way again.
In a land without magic, where the king rules with an iron hand, an assassin is summoned to the castle. She comes not to kill the king, but to win her freedom. If she defeats twenty-three killers, thieves, and warriors in a competition, she is released from prison to serve as the king's champion. Her name is Celaena Sardothien.

The Crown Prince will provoke her. The Captain of the Guard will protect her. But something evil dwells in the castle of glass--and it's there to kill. When her competitors start dying one by one, Celaena's fight for freedom becomes a fight for survival, and a desperate quest to root out the evil before it destroys her world.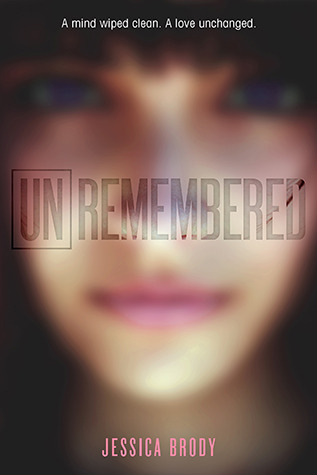 Title: Unremembered
Author: Jessica Brody
Sixteen-year-old Sera is the only survivor of an explosion on a plane. She wakes up in hospital to find that she has no memory. The only clue to her identity is a mysterious boy who claims she was part of a top-secret science experiment. The only adult she trusts insists that she shouldn't believe anything that anybody tells her. In a tense and pacy novel exploding with intrigue and action, Sera must work out who she is and where she came from. Eventually she will learn that the only thing worse than forgetting her past is remembering it.
Title: The Forgetting
Author: Nicole Maggi
Georgie's new heart saved her life...but now she's losing her mind.

Georgie Kendrick wakes up after a heart transplant, but the organ beating in her chest doesn't seem to be in tune with the rest of her body. Why does she have a sudden urge for strawberries when she's been allergic for years? Why can't she remember last Christmas?

Driven to find her donor, Georgie discovers her heart belonged to a girl her own age who fell out of the foster care system and into a rough life on the streets. Everyone thinks she committed suicide, but Georgie is compelled to find the truth - before she loses herself completely.
Harper Price, peerless Southern belle, was born ready for a Homecoming tiara. But after a strange run-in at the dance imbues her with incredible abilities, Harper's destiny takes a turn for the seriously weird. She becomes a Paladin, one of an ancient line of guardians with agility, super strength and lethal fighting instincts.

Just when life can't get any more disastrously crazy, Harper finds out who she's charged to protect: David Stark, school reporter, subject of a mysterious prophecy and possibly Harper's least favorite person. But things get complicated when Harper starts falling for him—and discovers that David's own fate could very well be to destroy Earth.

With snappy banter, cotillion dresses, non-stop action and a touch of magic, this new young adult series from bestseller Rachel Hawkins is going to make y'all beg for more.
Title: The Knife of Never Letting Go
Author: Patrick Ness
Todd Hewitt is the only boy in a town of men. Ever since the settlers were infected with the Noise germ, Todd can hear everything the men think, and they hear everything he thinks. Todd is just a month away from becoming a man, but in the midst of the cacophony, he knows that the town is hiding something from him -- something so awful Todd is forced to flee with only his dog, whose simple, loyal voice he hears too. With hostile men from the town in pursuit, the two stumble upon a strange and eerily silent creature: a girl. Who is she? Why wasn't she killed by the germ like all the females on New World? Propelled by Todd's gritty narration, readers are in for a white-knuckle journey in which a boy on the cusp of manhood must unlearn everything he knows in order to figure out who he truly is.
Title: Hunted
Author: P.C. Cast and Kristen Cast
What if the hottest guy in the world was hiding a nameless evil, and all he wanted was you? At the start of this heart-pounding new installment of the bestselling House of Night series, Zoey's friends have her back again and Stevie Rae and the red fledglings aren't Neferet's secrets any longer. But an unexpected danger has emerged. Neferet guards her powerful new consort, Kalona, and no one at the House of Night seems to understand the threat he poses. Kalona looks gorgeous, and he has the House of Night under his spell. A past life holds the key to breaking his rapidly spreading influence, but what if this past life shows Zoey secrets she doesn't want to hear and truths she can't face?